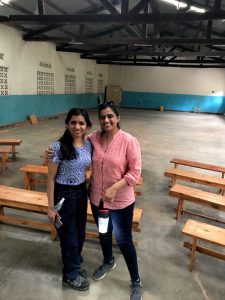 A key feature of the HEED project is that it brings together refugees, policy makers and NGOs with team members to engage with design interventions that help understand energy needs in the context of displacement. 
The week of the 1st– 5th of July 2019 saw HEED team members from Coventry University, Dr Kriti Bhargava and Feba Ninan,  along with Melania Tarquino from Practical Action, doing just that by visiting key stakeholders and camp management officials in the refugee camps of Kigeme, Gihembe and Nyabiheke.
Kigeme was the first camp to be visited, where HEED hosted an inaugural lunch with representatives from UNHCR, MINEMA, Migration, WorldVision, Cartas, ARC, the camp's refugee executive committee, camp leaders and staff from the school and playground who are taking part in the research.  
This event gave the HEED team an opportunity to explain the pur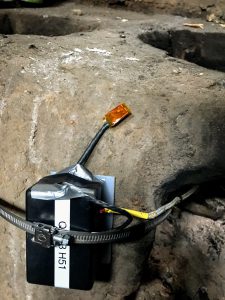 pose and answer any questions about the cookstove monitors, which had been installed on clay stoves in the camp the day before. In particularly, they were able to address the concerns of the community about the security of the microgrids and cookstove monitors, which will be through the appointment of 'community mobilisers'. 
HEED is employing a number of residents in all three camps to be community mobilisers to oversee the day-to-day running of the design interventions and encourage greater community engagement and ownership of the project's aims. In Kigeme, their role will be to check and change the rechargeable batteries on twenty sensor-based monitoring devices installed on clay stoves. These monitors will measure the temperature inside and outside of the clay ovens to help understand domestic cooking energy usage.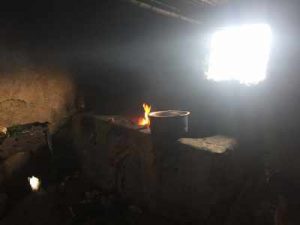 Following the meeting in Kigeme, the HEED team went on to Nyabiheke Camp, where they met with representatives from MINEMA, Migration, WorldVision, the camp's refugee committee, other camp leaders and community mobilisers. Later, along with Practical Action, Kriti and Feba met with the sixty households, including the appointed community mobilisers, that are participating in the project to distribute solar lanterns fitted with sensor-based monitoring devices.
These monitors will enable the HEED project team to ascertain whether the lanterns are being used primarily as mobile or static devices. They are powered with a rechargeable battery which, with the aid of the community mobilisers, will be changed as and when required.  
Gihembe was the last camp visited, where an interface board was installed.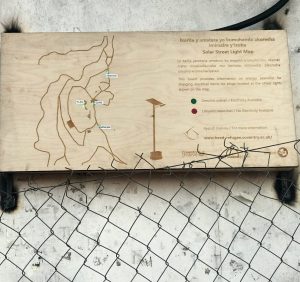 This interface board will register the level of charge in the solar streetlights, which will indicate where excess energy has been generated and can be used for personal use. This will both help meet community and personal energy needs and provide new insights into ways energy usage can be meet through thinking creatively about engineering design.