Mission Statement
Since the introduction of the UNCHR global strategy on Safe Access to Fuels and Energy (SAFE) in 2014, humanitarian responses to refugees and internally displaced people (IDPs) have sought to deliver safe and sustainable energy provision. By focusing on the lived experiences of refugees and IDPs in Nepal and Rwanda to understand energy usage in refugee camps and settlements, the HEED project will develop, and contribute to, innovative responses which address demands for improved energy services.
Our research, led by key experts in the fields of engineering and social science, is looking for solutions that will provide crucial guidance on creative approaches and technologies to clean or fuel-efficient cookers, alternative and sustainable fuels, and solar-powered lighting, which will build the resilience of refugee communities.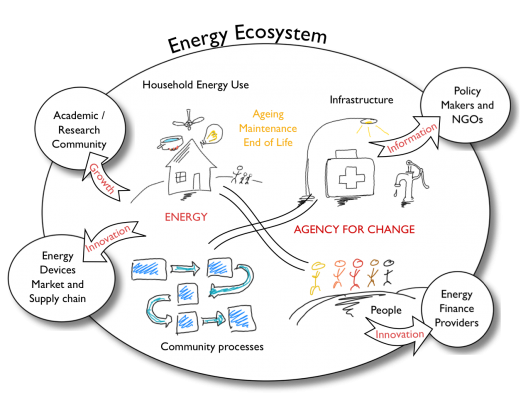 Our Aims
The Humanitarian Engineering and Energy for Displacement (HEED) project aims are to understand the energy needs of forcibly displaced people to increase access to safe, sustainable and affordable energy services by asking:
How do refugees and IDPs use energy and what are their energy needs and aspirations?
In what way do renewable energy systems have the potential to deliver improved energy services that meet displaced populations' energy needs for cooking, lighting and power?
Can alternative energy models, using intelligent supply and demand systems, be imported to displacement contexts to improve energy efficiency, social cohesion and economic growth?
Our Partners
The HEED project, is led by an interdisciplinary team based at Coventry University, in partnership with the international development charity, Practical Action, and Scene Connect, a social enterprise strengthening communities through the development of ICT products.