Coventry University actively supports innovative and ethical research that address key real world issues, such as sustainability, innovative engineering and community resilience to improve life chances. Our aim is to promote knowledge that has societal application and academic excellence, which can effect change on a global platform.
Prof Elena Gaura - Principal Investigator
Professor in Pervasive Computing 
Associate, Faculty Research Centre in Flow Measurement and Fluid Mechanics
Associate Dean (Research), Faculty of Engineering, Environment & Computing
Professor Elena Gaura
 

is a key international authority in  the area of MEMS based smart sensing and actuation systems, in particular wireless sensor networks (WSNs) and the Internet of Things (IoT).

 
Elena's role in the HEED project is 

 

to provide leadership to the team and project overall.
Technically she will build measurement systems that shift sensors, conceptually: from simple data generators to complex mapping instruments that allow real world usage and inform the way we interact with the structures around us. As a pioneer of wireless sensor networks (WSN) in humanitarian engineering, the HEED project reflects Elena's commitment to promoting sensors as an instrument that improves human security and change lives by addressing energy poverty and energy services delivery.
Prof Heaven Crawley - Co-Investigator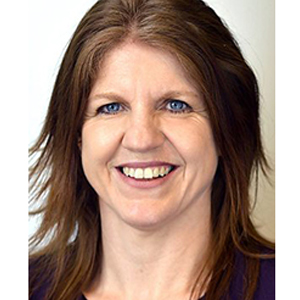 Professor of International Migration Centre for Trust, Peace and Social Relations
Fellow of the Academy of Social Sciences
Patron of Asylum Justice and the Baobab Centre for Young Survivors in Exile
Professor Heaven Crawley is a political scientist who has undertaken research with refugee and migrants for nearly 25 years working with  a wide range of governmental, international and non-governmental orginsations to better understand the experiences and the aspirations of those who move within and between countries and to find ways of feeding this evidence into policy making processes.
She has a particular interest in understanding how social and spatial inequalities in access to power and resources (at the local, national and global levels) feed into migratory processes and outcomes. Heaven's role in the HEED project is to ensure that the findings and recommendations of the team's work are informed by the political,economic and social contexts within which the energy interventions will be delivered, and that improved energy services become a vehicle for positive change by addressing systemic barriers to energy access and use in displaced communities.
Dr James Brusey
Reader in Pervasive Computing
Faculty Research Centre in Flow Measurement and Fluid Mechanics
Dr James Brusey involvement with the HEED project reflects a vast portfolio of projects related to wireless sensor projects that have impacted on industry and academic practices. James is invested in producing research that generates "inexpensive, reliable, long-lived wireless sensing that provide not just data, but meaningful and reliable high-level information". James considers that WSN has a role in producing significant societal changes in the way we collect information, which could assist in generating greater access to energy for disadvantaged communities. 
Dr Jonathan Nixon
Associate, Faculty Research Centre in Flow Measurement and Fluid Mechanics
Senior Lecturer, School of Mechanical, Aerospace and Automotive Engineering
Dr Jonathan Nixon believes that humanitarian engineering has a significant role in combating energy poverty through cost-effective carbon reduction solutions. Jonathan's research is challenging the existing delivery of energy services to developing countries by  promoting renewable energy systems modelling and optimisation, which will encourage economic development and improve social welfare. The aims of the HEED project will allow Jonathan to build upon this  influential body of work by generating  innovative approaches to sustainable development of renewable energy systems in displaced communities
Dr Thomas Yeboah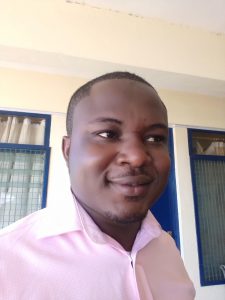 Research Associate
Dr Thomas Yeboah comes to the HEED Project with an impressive portfolio of publications and experiences as  a researcher and policy analyst of migration. Thomas research interests are focused on migrants, displaced populations and refugees and how their aspirations, identities and lived experiences are shaped by local and global forces. His role in the HEED Project will synergise his knowledge of migrant policy discourses in Africa and utilise his knowledge and research skills to generate outcomes that could have lasting impact on the lives of vulnerable populations.
Interns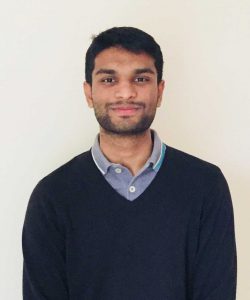 Akshay Pillai
Akshay is a BEng Electronic Engineering student at Coventry University, a recipient of the Coventry University International Dean's Excellence in Academia Scholarship (IDEAS) and is currently pursuing research on wireless sensor networks and power electronics. Akshay has interned under the Coventry University Undergraduate Research Experience Scheme (CUURES) and with the Institute of Advanced Manufacturing Engineering. Currently, he is working on the HEED Refugee project, which involves building a monitoring system with networking capabilities for solar lanterns that are being used in refugee camps.
Akshay is a student proctor in the Sigma Mathematics and Statistics Support Centre, and a member of the Global Leadership Programme. He is keen on becoming an innovator and would like to pursue a PhD within engineering to continue his goal of having an academic career.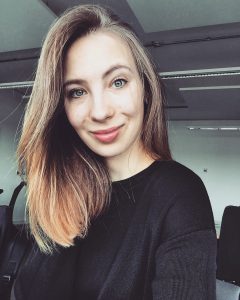 Yevheniia Zhoholieva
Yevheniia has achieved 1st Class BSc (Hons) Oil, Gas and Energy graduate and a BA degree in Public Relations and Communications. Her research interests is in understanding renewable energy systems modelling in relationship to social, technical and economic structures and decentralising energy systems. She has successfully participated in several energy projects, such as the Carbon Emission project, measuring compliance of CO2 emissions and an Engineering Challenge turning solar cells into a liquid paint.
Yevheniia is highly committed to finding ways to address energy poverty, which resulted in her involvement in developing solar PV systems, micro-hydro and biogas plants in remote areas of Nepal. As an active member of biggest student driven leadership NGO – AIESEC, she has sought opportunities to support community empowerment by delivering training to encourage social entrepreneurship in Indonesia.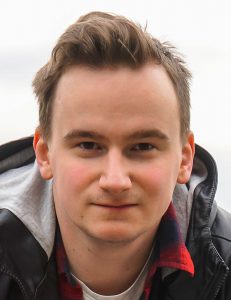 Tomasz Prabucki
Tomasz is a final year Computer Science student at Coventry University, who specializes in software engineering, with background in IoT (Internet of Things). He just came back from university placement at Sports Direct, where he developed and administrated the network of over 1400 Raspberry Pi devices, giving him the technical expertise required for the HEED project.
Tomasz has been programming for past 6 years and has a huge passion towards everything tech-related. During his studies, he has been participating in multiple hackathons across UK, developing innovative software solutions. He is also actively involved in Coventry University, serving as a Student Ambassador, course representative and a member of Global Leaders Programme.