During November and December 2018 the HEED project held twelve Energy for End Users (E4E) workshops in the four displacement settings in which the project is working, 9 in Rwanda and 3 in Nepal. These events brought together key user groups including young people, women, social entrepreneurs, local business owners and community leaders with members of the HEED team to discuss the next stage of research and the proposed energy.
Rwanda
In November 2018 Dr Jonathan Nixon and Dr Thomas Yeboah visited  Gihembe, Kigeme and Nyabiheke refugee camps in Rwanda to work with the communties to identify  locations where the design interventions will be deployed.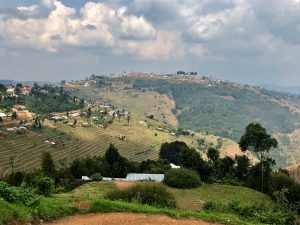 To ensure that all stakeholders and those impacted by the research are aware of what is proposed and are fully engaged in the research process they also facilitated a series of workshops  These workshops brought together key user groups including young people, women, local business owners and community leaders to explore the proposed research interventions in each of the camps and to gather feedback on their viability.
Gihembe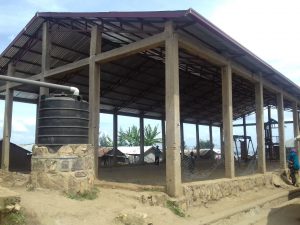 The proposed interventions include solar street lights and standalone solar home systems for co-operatives and buildings used by children for education and play.
However, Jonathan and Thomas found when talking with participants about how lighting is a major issue in the camp, they also expressed a need for household lightening to be provided by the project. This gave them an opportunity to explain to the community what the difference was between HEED, an energy data collection project and other humanitarian projects that were working on the same site, such as Renewable Energy for Refugees (RE4R).  
After signposting humanitarian projects who were planning to provide electricity to the camp, Jonathan and Thomas felt this was an example of how researchers can build rapprochement and understanding between participants,  projects and other agencies working in the field.
Kigeme
In Kigeme, along with solar lights being installed in a nursery,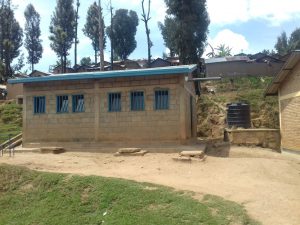 another project's intervention design is the solar street lights that have sensors attached, which monitor footfall.  After the completion of research the management of the streetlights would be handed over to MIDIMAR . However, many of the participants  expressed concerns about who, both in the short and long term, will be responsible for the security of the sensors. This was due to previous lightening projects being subject to thefts and vandalism of products.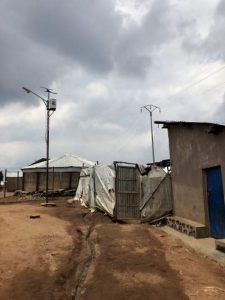 Rather than the HEED team imposing solutions to address this issue, participants were encouraged to generate their own responses on how best to protect and maintain the street lights. This resulted in a decision to have greater community ownership and responsibility towards the proposed interventions as it was suggested that either leaders of each quarter of the camp or nominated individuals could be responsible for the security of the lights in each location.  
In doing so, the community became active actors in generating potentially sustainable solutions to protect the interventions and encourage communal ownership of the street lights. 
Nyabiheke
In Nyabiheke, Jonathan and Thomas worked with the community on the decision on whether to install a solar street light monitoring sensor on a Church building or a communal hall.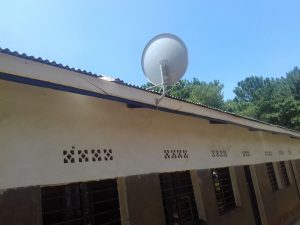 After much discussion on what and why specific interventions and communal spaces would be more suitable in meeting the aims of the HEED project the community chose to site the desing interventions in the communal hall.
In doing so, HEED and the community worked together to see around, beneath and beyond the problem itself.

Update on HEED's progress in Kigeme, Gihembe and Nyabiheke Refugee Camps, Rwanda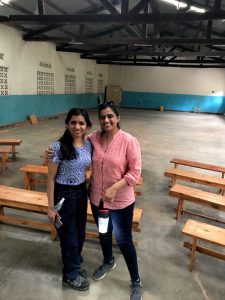 The week of the 1st– 5th of July 2019 saw HEED team members from Coventry University, Dr Kriti Bhargava and Feba Ninan, along with Melania Tarquino from Practical Acton, doing just that by visiting key stakeholders and camp management officials in the refugee camps of Kigeme, Gihembe and Nyabiheke to promote the project's aims and objectives.  
Kigeme was the first camp to be visited, where HEED hosted an inaugural lunch with representatives from UNHCR, MINEMA, Migration, WorldVision, Cartas, ARC, the camp's refugee executive committee, camp leaders and staff from the school and playground who are taking part in the research.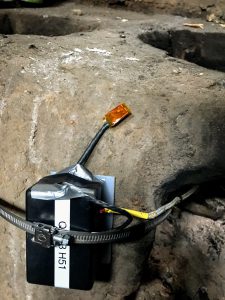 This event gave the HEED team an opportunity to explain the purpose and answer any questions about the cookstove monitors which had been installed on clay stoves in the camp the day before. In particularly, they were able to address the concerns of the community about the security of the microgrids and cookstove monitors, which will be through the appointment of  'community mobilisers'. 
HEED is employing a number of residents in all three camps to be community mobilisers to oversee the day-to-day running of the design interventions and encourage greater community engagement and ownership of the project's aims. In Kigeme, their role will be to check and change the rechargeable batteries on twenty sensor-based monitoring devices installed on clay stoves. These monitors will measure the temperature inside and outside of the clay ovens to help understand domestic cooking energy usage.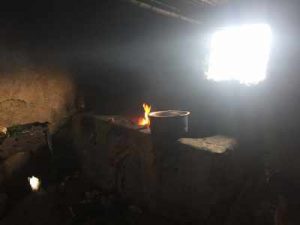 Following the meeting in Kigeme, the HEED team went on to Nyabiheke Camp, where they met with representatives from MINEMA, Migration, WorldVision, the camp's refugee committee, other camp leaders and community mobilisers. Later, along with Practical Action, Kriti and Feba met with the sixty households, including the appointed community mobilisers, that are participating in the project to distribute solar lanterns fitted with sensor-based monitoring devices. These monitors will enable the HEED project team to ascertain whether the lanterns are being used primarily as mobile or static devices. They are powered with a rechargeable battery which, with the aid of the community mobilisers, will be changed as and when required.  
Gihembe was the last camp visited, where an interface board was installed.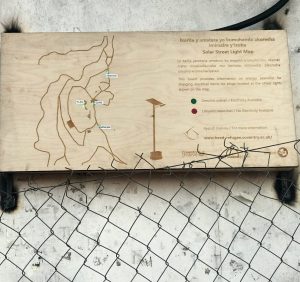 This interface board will register the level of charge in the solar streetlights, which will indicate where excess energy has been generated and can be used for personal use. This will both help meet community and personal energy needs and provide new insights into ways energy usage can be meet through thinking creatively about engineering design.
Nepal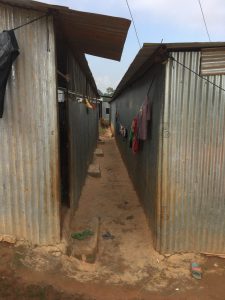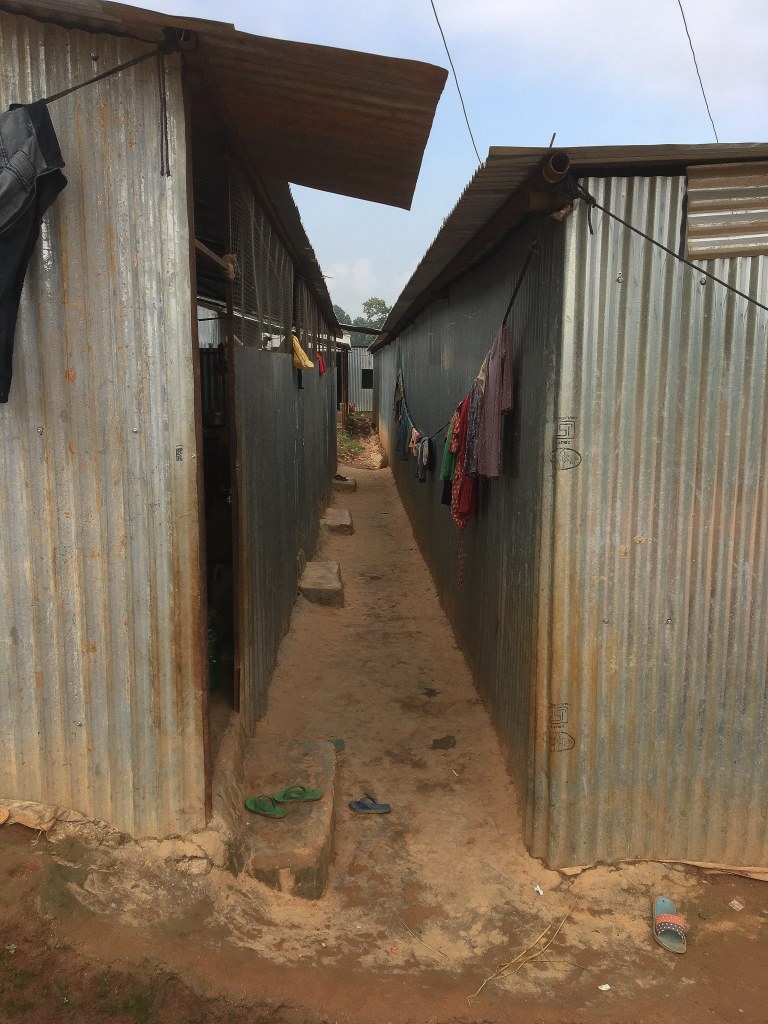 Early in December, Professor Elena Gaura, Dr James Busey and Dr Thomas Yeboah conducted a series of Energy for End Users (E4E) workshops in a displaced IDP camp in Uttargaya, Nepal to explain to participants the proposed dual purpose streetlight intervention (light and provision of energy at sockets for communal use) as well as the  sensors and monitoring devices that will be recording the everyday activities to gather data on patterns of energy usage within households.
Elena and her team included sessions with all-female groups, to encourage not only participation in the research, but also to listen to the women aspirations and needs on the matter of energy. In doing so, she hopes that the findings will see a greater impetus for discussions on energy to include and empower women in devising energy solutions that empower them, in the displaced context. 

Understanding the energy needs and aspirations of women in displaced communities in Nepal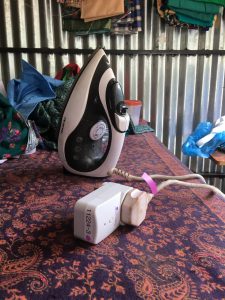 Camps are subject to power cuts up to two days in a week, which restricts women movements at night and forces them to complete household tasks during daylight hours. This limits their opportunities to engage in leisure, education and develop entrepreneurial enterprises.
Improved energy services would benefit in community activities such as marriage, funerals, and reciting of prayers as women could participate more fully without feeling unsafe.
There were clear gender differences when participants were asked "if interventions resulted in less costly electricity how would they use the savings?". Men indicated the savings would be used to purchase additional appliances such as a fridge and a heater, whilst women's responses were more centred on immediate family needs, spending the savings on children's school expenses, more food or investing or expanding their businesses.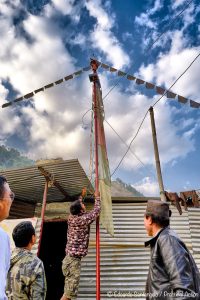 Erecting solar lights in the common pathways in the camp would light upareasmovement is necessary or socially/safety enhancing at all times. Rather than "lights all night outside one's household" being seen as an issue, such as disrupting sleep, all women felt it would be of benefit as it increased the feeling of personal security. They felt  knowing that movement outside of their homes would be detected by the additional sensors, they and their children  would feel safer whilst asleep at night.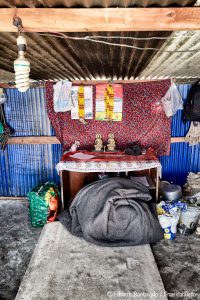 Engaging the women by educating and training them on how the energy monitors in their homes and streetlight interventions record data encouraged the women to identify their energy needs and aspirations. By talking through concerns they had about the project created a collective awareness of the role they can play in developing solutions to energy poverty and become an active agent in ensuring the safety and integrity of the proposed intervention. 
Updates
The start of February 2019 saw a key step change in data collection as 75 Electrical Appliance Monitors were shipped ready for distribution to 21 homes based in Uttargaya, Nepal.
The Electrical Appliance Monitors are a simple, cost effective and unobtrusive method of collecting data on energy. Each monitor consists of two components: an Individual appliance monitor (IAM)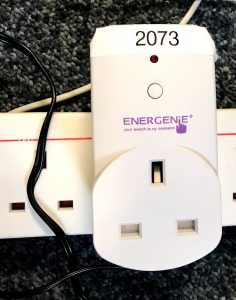 that is an off-the-shelf energy smart plug and a Raspberry Pi gateway and will be attached to every electrical appliance in the home, such as mobile phone chargers, table fans, electric irons and television.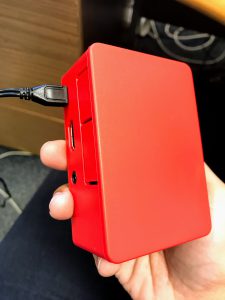 The function of the IAM is to record when the appliance is in action and for how long by monitoring the voltage. The data collected by the IAM is communicated to the HEED -server using the Raspberry Pi based gateway, where it can be analysed. In recording in real time for a substantive period this will identify diurnal and seasonal usage patterns . This means that findings will be based on lived experiences of energy usage in households in displaced communities.
The Electrical Appliance Monitors are instrumental in producing a body of data that allow discussion on what are the key demands from domestic appliances and to what extent are these requirements are being meet by energy providers. It will also generate discussions on how to reduce energy costs for displaced communities and whether alternative sources of energy can address the gap and provide more affordable, sustainable energy services.
HEED's work in Nepal, May
2019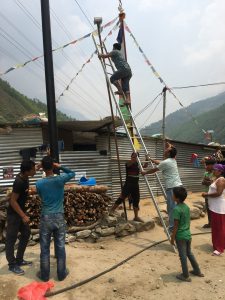 The period before the monsoon season in Nepal is notorious for thunderstorms, 
with heavy 
rain and strong winds. 
This year was no exception. In April we learnt that the
 storms were of such magnitude 
in the Bara and Parsa districts of southern Nepal 
that they resulted in
deaths and 
the 
destruction
 of homes.
Sadly these thunderstorms affected the displaced encampment in Uttargaya where HEED is currently working to install design interventions intended to monitor energy usage.  Although there were no casualties, several homes were destroyed making thirteen families homeless, and a number of electric power lines were brought down that resulted in a loss of electricity to the residents.  
Damage was also caused to two of the project's interventions: one of the seven footfall monitors that are attached to street lights and one of the WIFI outdoor amplifiers. Responding to the situation, a team from HEED, including a PhD student from Coventry University and project partners from Practical Action, visited the Uttargaya from May 22nd -30th 2019 to remove and replace the footfall monitor and WIFI amplifier with new units.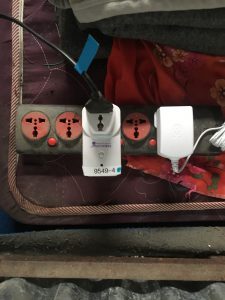 In addition, the site visit provided the team with an opportunity to download data from the SD cards in the footfall monitors and to install in twenty-one homes a number of Individual Appliance Monitors (IAMs) and Raspberry Pi gateways that had been shipped over from the UK in February.  In all, sixty-three IAMs were attached to a range of household appliances that are in regular use by households, such as phone chargers, TVs, fans and fridges, to monitor usage and collect data.  
The data collected on this trip will be analysed over the next couple of months to better understand energy usage, needs and aspirations for  displaced populations.