Humanitarian Energy and Action on SDG7: National Progress through Global Policy?
Blogs
Hajar Al-Kaddo and guest blogger Dr Sarah Rosenberg-Jansen reflect on the complexities of creating policies and delivery models in humanitarian energy that are inclusive of refugee and displaced populations when working to improve access to energy.
This blog links to the webinar 'Future-proofing Humanitarianism: Actioning Policy and Strengthening Governance', one of three in our "People, Policy and Innovation: Humanitarian Energy from Theory to Practice" webinar series. This webinar seeks to explore, provoke and engage experts, practitioners and humanitarian energy scholars to fully comprehend what we are doing wrong in terms of designing and implementing energy policies within the humanitarian sector. The webinar asks three key questions; How can refugee host country energy or refugee policy become more inclusive of displaced populations? How can we go beyond policy superficiality in the humanitarian sector to enable greater humanitarian energy access? How can humanitarian energy become more inclusive and radical over the next ten years?

The views in this blog are solely that of the authors and may not reflect the views of HEED or Coventry University.
Why do we need targeted policies relating to energy in displaced settings?
Refugee and displaced populations are some of the world's most energy-poor. With many people living in refugee camps with access to less than 4 hours of electricity per day to satisfy their essential cooking, heating, and lighting needs (Chatham House 2015). Humanitarian energy is a cross cutting issue as energy connects to a multitude of sectors and stakeholders including, humanitarian agencies, refugee host governments, the private sector, development agencies and donors. However, the policies and practices around the delivery of energy in the humanitarian sector have resulted in short-term energy solutions and limited options to access affordable, clean, and modern energy. The humanitarian sector is complex, has multiple coordination mechanisms and at times can be hard to understand. To date, policies and progress on humanitarian energy provision has been limited and we are not on-track to meet SDG7 for displaced people.
Policies play a significant role in what we do, how we act, and what structures we use to fulfil goals and transform them into actions. Delivering sustainable change should be based on the needs and priorities of refugees, supported by the commitments of UN institutions to develop inclusive local solutions, leave no-one behind, and green their operations. However, when we throw in the complex functioning of the humanitarian sector into the mix, sustainable energy policies get lost in the myriad of challenges and factors related to stakeholders, governance, systems and hard to reach areas. Creating policies that are inclusive of refugee and displaced populations which govern the increasing number of humanitarian energy actors and include global and national targets is very difficult to achieve.
Are global policy exchanges contributing to practical progress?
Recently there have been a number of high-level political events aimed at drawing attention to the sustainable energy needs of refugees. For example,  the GPA, hosted by UNITAR, IOM, and Energy Peace Partners organised an event at the HLDE Ministerial Forum to highlight SDG7 in fragile and conflict-affected areas. The discussion focused on policy, advocacy, and strategies for energy interventions, as well as the challenges and opportunities in collaborative approaches, which could also include UN peacekeeping in future solutions. The event tried to create momentum on this topic and facilitate the discussion during the UN High-level Dialogue on Energy. The organisers called on all relevant stakeholders to include displaced people in national energy access policies while humanitarian, development and peacebuilding organizations were urged to switch to sustainable energy solutions in their responses.
Similarly, the UNHCR Clean Energy Challenge (CEC) has held a series of discussions over the past year to bring together governments and businesses in support of clean energy for displaced communities. On the 3rd June 2021, the Secretariat of the Clean Energy Challenge convened governments, UN agencies, international and national NGOs, private sector, financing organizations, philanthropists, and academia came together to discuss clean and safe energy in refugee settings. The high-level event was organized to create momentum on the key energy pledges made at the Global Refugee Forum (GRF) in 2019. The speakers and panellists at the event highlighted how clean energy projects were planned to transform the lives of refugees and host communities and vouched for further support. A call to action was also made with a view to include clean energy for refugees into the global climate agenda and contribute to the High-level Dialogue on Energy in 2021.
Despite these events, relatively little progress is being made on the ground to deliver sustainable energy solutions. In reality, there is a blurred line between fact and fiction when it comes to policy and humanitarian energy. More specifically grey areas emerge when humanitarian agencies try to devise inclusive energy strategies and plans in their work. From our research it is now known that national refugee hosting governments are key stakeholders in enabling large scale humanitarian energy interventions as they are central to providing access to infrastructures, markets, the economy within refugee contexts and opening up the political doors to access for stakeholders and implementors (Al-Kaddo 2021). However, national governments have often faced challenges in supporting sustainable energy for refugee communities (Chatham House 2019). In addition, humanitarian energy scholars and practitioners have only researched a limited number of countries that host refugees, and such studies mainly focus on energy technologies, the socio-technical and environmental challenges associated with energy access (Rosenberg-Jansen and Haselip 2021). Yet, there is still a gap in how policy can be useful and create inclusivity of energy access for these populations.
Countries with strong political objectives around electrification and decarbonisation usually have progressive policies and implementation plans, regulations and laws for renewable energy transitions and energy access for populations within their borders. Refugee-hosting countries establish and direct policy for the rights of displaced populations and how humanitarian crises are managed within their borders, making them crucial stakeholders within the humanitarian system, Yet, in research suggests that in the Global South, displaced populations are usually not accounted for in national policies and priorities. Energy-specific policies for refugees are often non-existent and there are no policy priorities for increasing refugee camp energy provision or supply. There are exceptions however, such as countries like Jordan and Rwanda, that include refugees in national energy policies, infrastructures and programming, but this is a rarity for many refugee-hosting countries.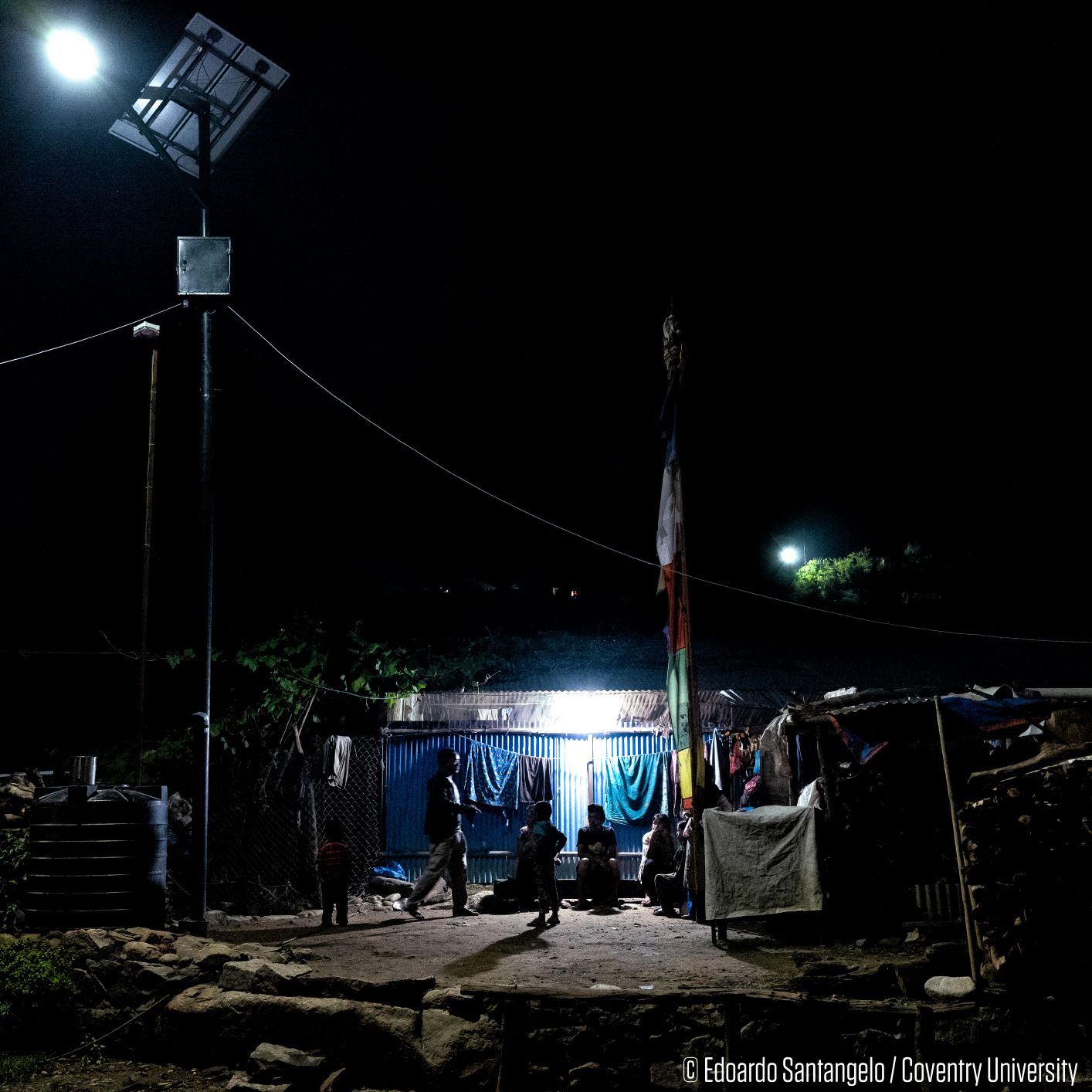 Why and how policy approaches need to change to make a difference?
Firstly, humanitarian agencies need to move beyond superficial policy commitments. Using global agendas and language to help frame challenges is important, but it is time to move beyond only high-level commitments without substantive funding and programming to deliver real change on the ground. A radical transition is needed, not only for sustainable energy, but to transform intentions and aspirations into useful, process-driven, evidence-based contextual and implementable quality energy programmes in host countries.
Secondly, humanitarian agencies should support national energy policies and priorities of the country in which they work and establish interventions that are relevant to displaced populations and the host country populations based on national targets. Linking humanitarian action to development is particularly attractive to host governments, as this helps provide services to both host and displaced communities. Working alongside host country governments to fulfil energy development objectives while simultaneously enabling humanitarian energy interventions that serve both populations is essential to the progress of humanitarian energy and achieving national targets.
Thirdly, there is a need for greater advocacy at the national level for the inclusion of displaced populations within national policies. It's a fact that many people will live in refugee camps for a long-time, national policies need to be inclusive, enable safer and modern energy development for all. There needs to be clear targets and priorities directly stated in the national policies, plans and political agendas.  At the global level, the UN High-level Dialogue on Energy (HLDE) process and GPA have tried to support this aim, by highlighting the interlinkages between Energy and Peaceful and Inclusive Societies in a dedicated chapter in their policy brief on 'Leveraging Energy Action for advanced the Sustainable Development Goals'. The report, co-authored by the GPA Coordination Unit, Imperial College London and the IOM, explores sustainable energy at the humanitarian – development – peacebuilding Triple Nexus. To support SDG 7 in fragile and displacement contexts it recommends (1) providing evidence for policymaking through dedicated research, (2) embedding energy within other areas of programming, (3) integrating the needs of displacement-affected communities into global and local policies, and (4) supporting private sector engagement to develop a long-term solution.
Finally, we must acknowledge that each national context is different, but we also need to understand the common features of humanitarian energy provision, meaning we need inclusive policy and delivery models specific to humanitarian energy. Delivering practical change will rely on data and research to understand the best implementation methods, end-user energy uses, a greater array of country contexts, and how to align with national policies to fulfil swifter humanitarian energy interventions.
What are the next steps in Humanitarian energy policymaking?
The next step in understanding humanitarian policymaking is to have hard discussions, to not only discuss policies from one side or using top-down approaches but with displaced populations, practitioners, donors and humanitarian energy scholars.
Hajar Al-Kaddo is a PDRA HEED Project, Coventry University and a PhD researcher on humanitarian clean energy policy, University College Dublin.
Dr Sarah Rosenberg-Jansen is Senior Advisor and Research Lead at the Global Platform for Action (GPA) on Sustainable Energy Displacement Settings.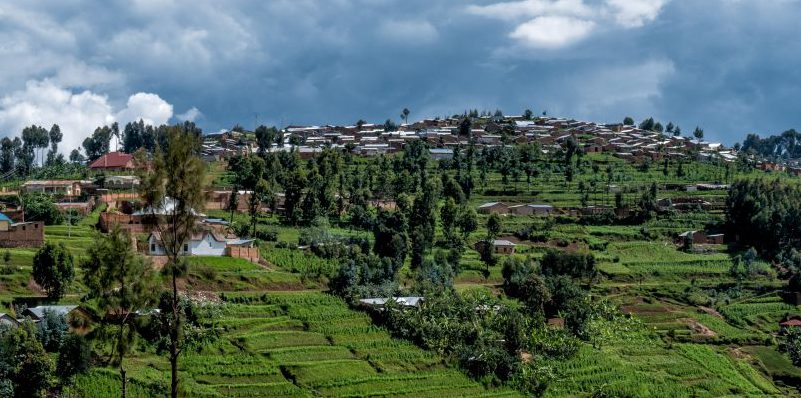 Back to Outputs & publications page