Future-proofing Humanitarianism: Actioning Policy and Strengthening Governance
Webinar Series and Presentations
Webinar: Thursday 23rd September 2021
HEED in partnership with The Global Platform for Action for Sustainable Energy in Displacement Settings (GPA).
Future-proofing Humanitarianism: Actioning Policy and Strengthening Governance
Opening words: Thomas Fohgrub (GPA).
Panellists: Katrina Pielli (Energy Consultant), Stephen Gitonga (UNDP), Dr Sarah Rosenberg-Jansen (University of Oxford and GPA) and Luc Severi (SEforALL).
Chair: Hajar Al Kaddo (Coventry University)
Summary of event
Humanitarian energy policy is complex, multi-level and is connected to global frameworks, national refugee host governments policies, and the long established humanitarian system and architecture. The need for better policies to engage quicker access, technological advancements, and new methodologies for sustainable energy for displaced populations was the core of this webinar and the discussion with experts. The webinar explored how to achieve higher level and more ambitious goals for energy within and outside of the humanitarian sector, including engaging multi-level partnerships with newer actors and stakeholders in the delivery of state of the art, innovative and co-created technological systems.  The panellists addressed the following questions:  How can refugee host country policies become more inclusive of displaced populations?  How can we go beyond policy superficiality in the humanitarian sector to enable energy access? How can humanitarian energy become more inclusive and radical over the next 10 years?
5 takeaways from the webinar
National refugee policies need to be more inclusive of refugee populations. Good examples of how a national policy (refugee or energy policy) has been inclusive of humanitarian energy were shared and included; the Jordan Response Plan (JRP), Uganda's national energy strategy and the Lebanese Response Plan. These national policies and strategies showed specifically that displaced populations can be included in national plans for energy and refugee response in line with international commitments, both the SDGs and the CRRF. Such examples of good practice in line with government development trajectories and policy can be seen as progressive. Templates for other governments in setting energy priorities that solve both refugee needs and host country development plans can be used as minimum quality standards adapted to each specific country-specific.
Economic and political feasibility – making humanitarian energy more economically and politically feasible will need more ambitious and stronger links between donor funding geared towards energy programming for both humanitarian and the development within the refugee country.
Energy governance and future-proofing humanitarianism – Accountability of humanitarian actors working on energy programming to streamline projects and go beyond siloed approaches.  Can only be done by widening and connecting to national and local (refugee) actors and stakeholders in the progress of energy implementation and policy-making processes.
Funding energy and radical change– This can only occur once funding streams are set in favour of refugee energy needs, national policies are inclusive and the humanitarian sector/energy space de-risks. By putting in place better financial and policy-related standards and mechanisms this will strengthen private and public confidence in a 'humanitarian energy transitions'.
Ambitious and higher risk-taking for humanitarian energy – humanitarian agencies/players need to be willing to take major risks, step up with ambitious targets and goals to ensure energy access, this means a change in how the humanitarian sector takes action.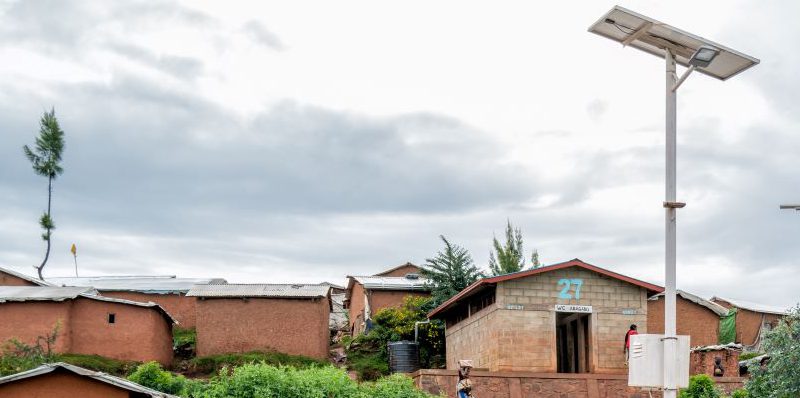 Back to Outputs & publications page