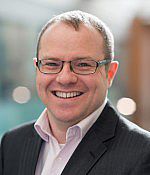 We are delighted to announce the keynote speaker at the HEED conference on Wednesday 1st July 2020 is Professor Benjamin K. Sovacool, who will be talking about  'Rethinking Energy Poverty and Best Practices for the Governance of Distributed Renewable Energy Access'.
As Professor of Energy Policy, Director of the Sussex Energy Group, and Director of the Center on Innovation and Energy Demand at the Science Policy Research Unit (SPRU) at the University of Sussex Business School, is renowned for his work on renewable energy and energy efficiency, the politics of large-scale energy infrastructure, and building adaptive capacity to the consequences of climate change. Having received numerous awards and overseen notable international research projects, he is one of the most highly cited global researchers in energy and climate policy.
Currently, Professor Sovacool is the lead author on the 'Intergovernmental Panel on Climate Change's Sixth Assessment Report' (AR6), due to be published in 2022, and an advisor on Energy to the European Commission's Directorate-General for Research and Innovation in Brussels, Belgium.
Along with Professor Sovacool, other presenters at the HEED conference include UNITAR, Shahnaz Khan from 60 Decibels, a not-for-profit social impact measurement company and Dr Nathan Johnson, Director of The Laboratory for Energy And Power Solutions (LEAPS).