Practical Action is our delivery partner on the ground in Rwanda and Nepal. Practical Action provides practical power: renewable, locally-sourced, sustainable energy solutions which have the potential to lift people out of poverty.  Their vision is for a world where all people have access to the technologies that enable them to meet their basic needs and reach their potential, in a way that safeguards the planet today, and for future generations. The organisation's ambition is to transform the way technology is used to improve the lives of people living in, or vulnerable to poverty. More information at https://practicalaction.org/  
Melania Tarquino – HEED Project Manager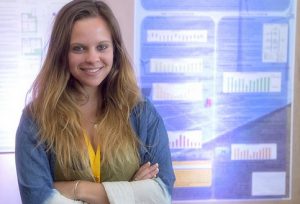 Melania holds a bachelor's degree in Environmental Management and a MSc in Environmental Technology, specialising in Global Environmental Change and Policy at Imperial College London. Before joining Practical Action, Melania worked in environmental and project management for the private sector, and as an environmental consultant, trainer and college professor. She has also experience in renewable energy-related research (off-grid hybrid renewable energy systems design and Community Energy Systems in developed and developing countries) and she has worked in the early incubation of an off-grid renewable energy start-up. Melania is Project Manager for HEED, and her role is to coordinate actions between partners,  local staff and stakeholders; to support the deployment of the project in Rwanda and Nepal; and to provide certain technical and operational inputs.
January Narcisse – HEED Technical Energy Consultant
January is an experienced off-grid energy solutions specialist who worked for a subsidiary company of the Rwanda Energy Group (REG). He has also spent over a decade as an educationalist in the field of Renewable Energy Technologies at Tumba College of Technology. January holds a bachelor's degree in Electrical Engineering and an MBA specializing in Projects Management from Mount Kenya University. He is a Technical Consultant for HEED in Rwanda, and his role implies supporting the on-field delivery of the interventions, providing technical inputs and coordination between the different Rwandan stakeholders.