Practical Action is our delivery partner on the ground in Rwanda and Nepal. Practical Action provides practical power: renewable, locally-sourced, sustainable energy solutions which have the potential to lift people out of poverty.  Their vision is for a world where all people have access to the technologies that enable them to meet their basic needs and reach their potential, in a way that safeguards the planet today, and for future generations. The organisation's ambition is to transform the way technology is used to improve the lives of people living in, or vulnerable to poverty. More information at https://practicalaction.org/  
Sarah Rosenberg-Jansen - Head of Humanitarian Energy
Sarah Rosenberg- Jansen is the Head of Humanitarian Energy for Practical Action, leading sustainable energy work with displaced communities across several countries including Rwanda, Kenya, Burkina Faso, Jordan, and Nepal. Sarah has spent over a decade as an energy professional, with a focus on renewable energy technologies, energy access, development and humanitarian policy. Her work has seen her collaborate with numerous institutions, policy makers and NGO's, including Imperial College London, the Climate Policy Initiative, and the University of Cambridge. Sarah is also heavily involved in researching  renewable energy transitions and socio-technical networks at the University of Oxford and is a authorative published academic in the field of renewable energy in the humanitarian context.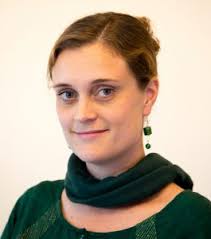 Anna Okello - Energy Project Manager, Rwanda
Anna Okello is currently the Consulting Energy Project Manager and Business Developer at Practical Action.  As project manager in Rwanda for the HEED Project, she is responsible for overseeing field research and signposting between Practical Action and HEED team members in three camps in Rwanda. Anna has a MSc in International Development, specialising in Gender and is actively engaged in promoting gender equality measures in gaining access to energy.
Bipin Basnet - Project Development Manager, Nepal
Bipin Basnet is Practical Action's Project Development Officer for Asia. Bipin has a track record of  working in managing civil engineering projects, alongside a MSc in Civil Engineering and Management from the University of Glasgow. Bipin will be responsible for co-ordinating networks and overseeing field work for the HEED project in Nepal.