In recognition of their innovative research on projects that contribute to a more sustainable world, Professor Elena Gaura and Professor James Brusey from Coventry University were invited to attend a Global Grand Challenge Retreat Workshop in London on the 3rd-4th of March 2020.
The workshop, spread over two days, brought together around 60 delegates from The Engineering and Physical Sciences Research Council (EPSRC), Frontier Engineering Projects, Engineering Grand Challenge Projects, and Global Challenges Research Fund (GCRF) projects.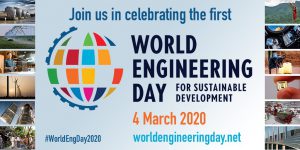 This event also coincided with the inauguration of World Engineering Day for Sustainable Development, the 4th of March, a designated day to celebrate the role that engineering has in achieving UN Sustainable Development Goals. By setting aside one day a year, UNESCO, with the support of member countries and numerous worldwide engineering organisations, hopes that World Engineering Day for Sustainable Development will raise awareness of projects that are striving for sustainable solutions.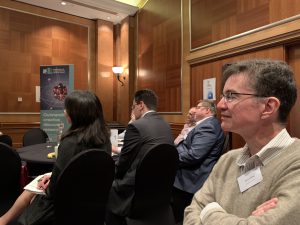 During the workshop, Elena had the opportunity to talk with delegates about HEED's work and how it was approaching energy challenges in the displaced context in a multidisciplinary way. She and James also found the time to share with other engineers how HEED is building community capacity and resilience through practical applications that reflect refugees aspirations, as well as needs when addressing energy poverty:
'Coming together with other engineers to discuss and define some of the future grand challenges we face as a global community helped me think about the next direction of the HEED project. Moving forward, I believe that engineers can gain much through socio-technological partnerships, so we can creatively respond to some of the most pressing environmental and humanitarian issues to aid communities to find ethical, sustainable and empowering solutions'.
With less than 10 years to achieve the UN Sustainable Development Goals, the workshop was a reminder that in prioritising sustainability, engineers and engineering projects play a vital part in achieving the aims of a fairer, more environmentally responsible world.
Further details about World Engineering Day for Sustainable Development can be found here