Background and Policy Context

Nepal is a small landlocked country found between India and the Tibet Autonomous Region of China to the North. Continuing conflict and political unrest, along with past and present development projects including hydroelectric power dams, have contributed to internal displacement. But, it is natural disasters and particularly earthquakes that have generated the greatest internal displacement with nearly 3.1 million Nepalese displaced between 2008 and 2016.


The 2015 earthquake was particularly damaging, affecting 31 of Nepal's 75 districts, with 8,856 people dead, and around 750,000 private houses damaged or destroyed. The earthquake also triggered dry landslides in many of the districts. Because of this many settlements were deemed unsafe due to landslides and the Government of Nepal made the decision to relocate these settlements into safer areas.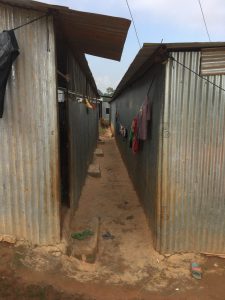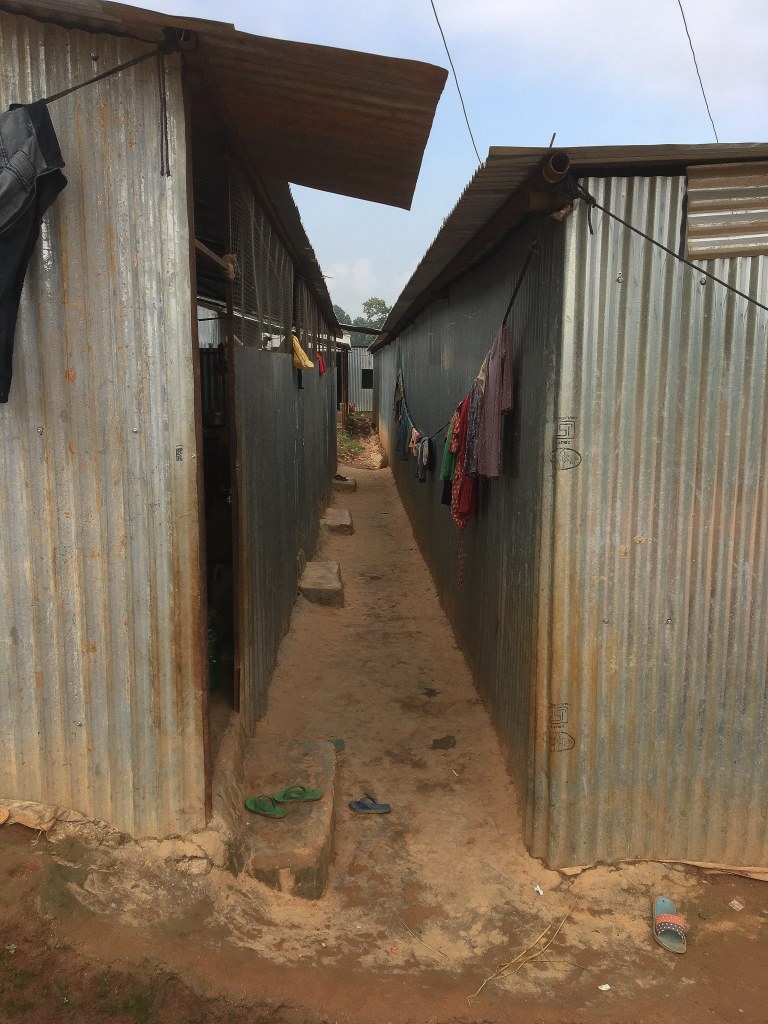 Although the Nepalese government is committed to a reconstruction and rehabilitation programme community awareness of seismic hazards has generally been low, and prior investments in earthquake resilience have been insufficient. The NRA is looking to implement sustainable disaster-resilient re-building and effective land use management, which includes providing energy services that meet UN Sustainable Development Goal (SDG) 7 of affordable and clean energy for all.



Internal displacement


Around 2.8 million people are currently displaced within Nepal and unable to return their homes due to the fear of landslides and aftershocks. As of April 2017, some 2.6 million people are still housed in temporary shelters or accommodation across 14 districts. Furthermore, according to the National Reconstruction Authority (NRA), a new public body establishes to oversee the reconstruction effort, only 5% of houses destroyed in the earthquake (approximately 22,000 homes) had been reconstructed two years later.


The HEED project is working in four separate sites in Nepal – Uttargaya and Bhogate Tar in the Rasuwa District  and Indreni Chaur and Battar in the Nuwakot district.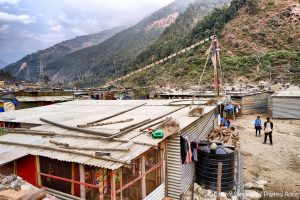 Those living in these four settlements were originally living in one settlement which was seriously damaged in the 2015 earthquake: almost all of the households suffered damage and virtually everyone was forced to evacuate when the earthquake induced massive landslides, after which the area was deemed unsuitable for habitation. Unable to relocate the population to one location due to the unavailability of land, the population has been relocated in four separate sites which are in close proximity to one another and are treated by the municipality as a single settlement.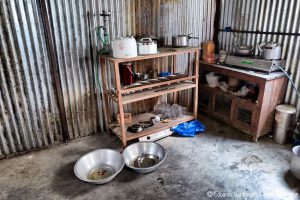 The overwhelming majority of the households in these settlements live in temporary houses built with corrugated galvanized iron sheets provided by development agencies, NRA and the municipality authorities. 72% of such houses have only one room, 25% have two living rooms and only 3% have houses with three rooms or more. Over 90% of these households buy their daily usage goods from shops outside of the settlement whereas only 10% use the shops available in the settlements. Only 30% of households have used the microfinance facilities to undertake business, to buy goods or meet to their domestic demands. Although the majority have access to electricity via the main grid, there remain issues related to the provision of energy. These relate in particular to the availability of street lighting and to energy for water pumps. These issues will therefore be the focus of HEED's work in Nepal.
HEED Project Updates
9th -13th July 2019
On the 9th of July, HEED team member and Research Fellow at Coventry University, Nandor Verba, travelled to a displaced encampment in Uttargaya, Nepal to inspect design interventions and install an interface board. The primary aim for this trip was to inspect the work done by our supplier Comtronics on the installation of the solar streetlights in Nepal.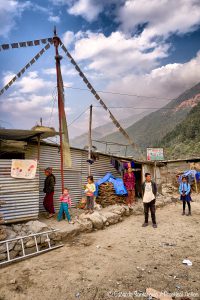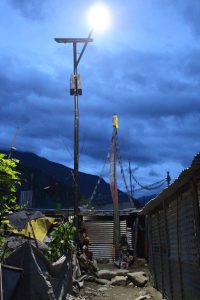 After successfully remedying minor data issues with the solar streetlights, Nandor went on to retrieve data and check on the footfall monitors to replace monitors that were unresponsive.  He also found time to orientate the local community organiser about the charging stations that are found on the streetlights.
As in Rwanda, HEED has piloted solar streetlighting that have the capacity to store excess energy that can be used for other electrical goods, such as mobile phones. These multi-functional streetlights not only have charging stations but are linked to an interface board that lights up when the streetlight has sufficient power to support additional devices. In transferring the locks and keys to the charging stations to a local community organiser it encourages community ownership of the design interventions and positive engagement in the research process.
 One step forward….HEED's work in Nepal, May 2019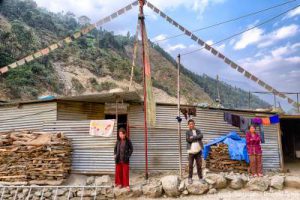 The period before the monsoon season in Nepal is notorious for thunderstorms, with heavy rain and strong winds.  This year was no exception. In April we learnt that the storms were of such magnitude in the Bara and Parsa districts of southern Nepal that they resulted in  deaths and the destruction of homes.
Sadly these thunderstorms affected the displaced encampment in Uttargaya where HEED is currently working to install design interventions intended to monitor energy usage.  Although there were no casualties, several homes were destroyed making thirteen families homeless, and a number of electric power lines were brought down that resulted in a loss of electricity to the residents.
Damage was also caused to two of the project's interventions: one of the seven footfall monitors that are attached to street lights and one of the WIFI outdoor amplifiers. Responding to the situation, a team from HEED, including a PhD student from Coventry University and project partners from Practical Action, visited the Uttargaya from May 22nd -30th 2019 to remove and replace the footfall monitor and WIFI amplifier with new units.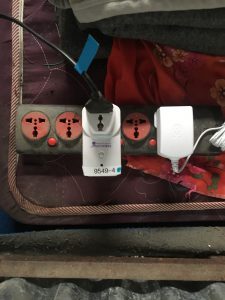 In addition, the site visit provided the team with an opportunity to download data from the SD cards in the footfall monitors and to install in twenty-one homes a number of Individual Appliance Monitors (IAMs) and Raspberry Pi gateways that had been shipped over from the UK in February.  In all, sixty-three IAMs were attached to a range of household appliances that are in regular use by households, such as phone chargers, TVs, fans and fridges, to monitor usage and collect data.